DN. HAIG UTIDJIAN
"The Celestial Melodies of the Armenian Divine Liturgy" 
Lecture-recital on Friday, April 16 at 7:15 pm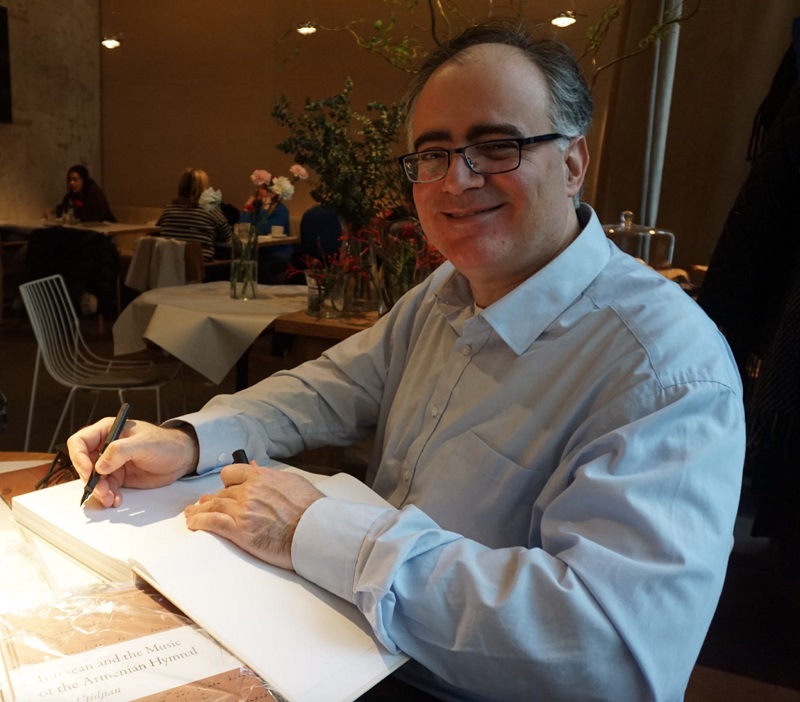 Haig Utidjian, PhD, is an orchestral conductor, chorus master and musicologist. A pupil of Abp. Zareh Aznaworean of blessed memory, he is a Senior Deacon of the Armenian Church, with research interests in the musicology and theology of the Armenian Hymnal and the works of St. Gregory of Narek. His recent publications include the volumes The Art of the Armenian Book through the Ages, Treasures of the earliest Christian nation, Tntesean and the Music of the Armenian Hymnal, and a new edition of Dvořák's Mass in D for Bärenreiter. He was decorated with the Komitas medal by the Armenian state and the Yakob Mełapart medal by the National Library of Armenia.
THE CELESTIAL MELODIES OF THE ARMENIAN DIVINE LITURGY
Haig Utidjian traces the development of the melodies of the Armenian Divine Liturgy or Badarak from early manuscript sources that use the Armenian "khaz" notation, to the nineteenth century, when melodies sung in Venice, India, the Caucasus and Constantinople were variously transcribed and harmonised. In this lecture recital we shall explore this veritable odyssey, involving processes of notation, oral transmission, selection and re-composition - culminating in the rich legacy available to us today. Musical illustrations will be used, and very recent research entailing forgotten traditions and hitherto neglected sources will be presented.
Click here to register.