EPISCOPAL BADARAK . SPECIAL MUSIC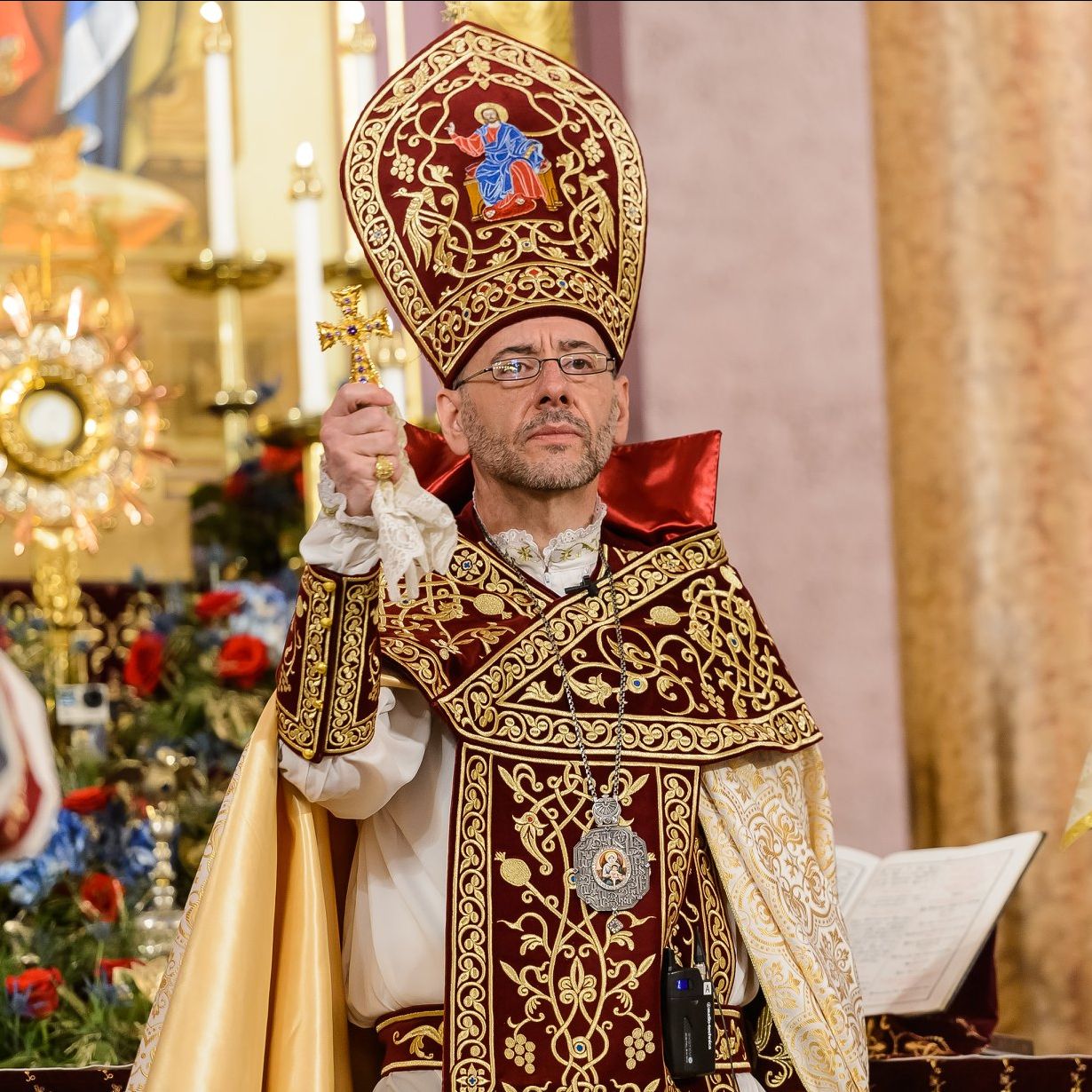 His Holiness Karekin II, the Catholicos of All Armenians, consecrated the Primate of the Eastern Diocese to the episcopal rank, in a stirring and solemn ceremony at the Mother See of Holy Etchmiadzin on May 11-12, 2019.
The Sacred Music Council joins the faithful of our Diocese in praying for the health and prosperity of our Primate. May our risen Lord grant strength and wisdom to our new Bishop Daniel, and guide Him always along the path of holiness.
Below are three pieces of special music required to be performed when the Bishop visits a church and celebrates Holy Badarak.

Hrashapar (for entrance) - audio and score
Unduryalt (before Meghetee) - audio and score
Orhnya, Der (deacon's chant at the conclusion of Unduryalt) - audio
Vor uzShnorhus (recession at end of an episcopal Badarak) - audio and score
REVISED KOHOOTYOON
Below is the recording made to match the musical notation found in the Deacon's Guide to the Divine Liturgy of the Armenian Church by Archbishop Torkom Manoogian ("green book") revised and published in 2013.