EDITA DOLUNTS-KALAYJIAN
Performer at the "Each Word is an Invitation: Sacred Music of Holy Badarak" presentation
on Saturday, April 17 at 1:30 PM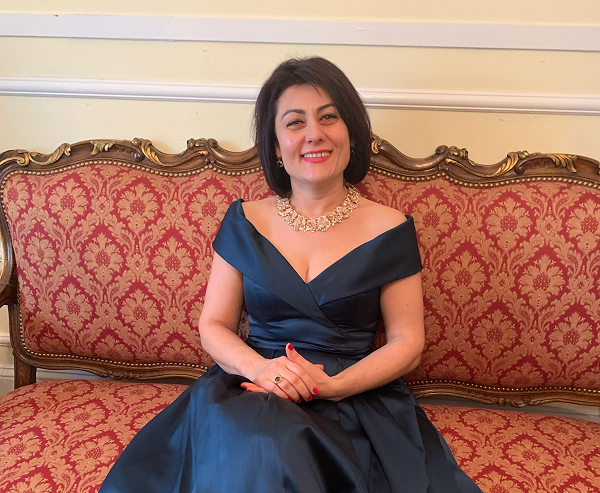 Edita Gajumova Dolunts was born in 1976 in Yerevan, Armenia.  Throughout her life, she has been steeped in Armenian folk and religious music, which runs through her veins and pours forth from her soul.
While yet a teenager, she sang in quartets (Avedis, or "Good News") and Church choirs under the supervision of the Vicar of the Patriarch-Catholicos of Armenia.  For twelve years, she was working as a soloist of Armenian liturgical hymns at St. Mary Armenian Church (Malatia, Yerevan).  Throughout these years, she gave numerous concerts in front of ambassadors and foreign clergy, has performed the Armenian Divine Liturgy all over Armenia, and has traveled with choral groups to Brazil and Uruguay.
 In 2004, she was accepted to the Classical Vocal department of the Komitas State Conservatory of Armenia.  There she studied under Olga Gabayan, Armenian Folk Artist Laureate, celebrated Armenian Opera soloist, and Professor of the Komitas Conservatory.  She graduated from conservatory with a Red Diploma (equivalent of a valedictorian) in 2009 with a Master's degree in Classical Vocal.
She has given solo concerts and performances in, among other venues, the the Aram Khachaturian Philharmonic house and the Komitas Chamber Music House.  She is the choir director of St. Mary Armenian Church in Washington, DC, where she sings today.
Click here to register for the Virtual Sacred Music Festival - Spring 2021.